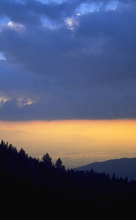 John Walker, attorney and The Divorce Clinic, handle simple no contest divorces for people living in Buncombe County, North Carolina including Asheville, Biltmore Forest, Black Mountain, Montreat, Weaverville and Woodfin.
Our fee to file your simple no contest divorce is only $150.00 plus your court costs. The fee for the certified copy is included in your court costs when we file the divorce for you. Typically, the Clerk of Court completes the request the day they receive it and goes out in the next business day's mail.
The Divorce Clinic make available a telephone message system that allows you to check on the progress of your divorce case and you case proceeds to final judgment.

Call 704-DIVORCE (704-348-6723) to start your divorce today.
The county was formed in 1791 from parts of Burke County and Rutherford County and was named for Edward Buncombe, a colonel in the American Revolutionary War. Many of the settlers were Baptists, and in 1807 the pastors of six churches including the revivalist Sion Blythe formed the French Broad Association of Baptist churches in the area.
There are 16 townships, Asheville, Avery Creek, Black Mountain, Broad River, Fairview, Flat Creek, French Broad, Ivy, Leicester, Limestone, Lower Hominy, Reems Creek, Sandy Mush, Swannanoa, Woodfin, and Upper Hominy.