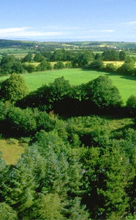 John Walker, attorney and The Divorce Clinic, handle simple no contest divorces for people living in McDowell County, North Carolina including Glenwood, Little Switzerland, Marion, Nebo, North Cove, Old Fort, Pleasant Gardens and West Marion.
Our fee to file your simple no contest divorce is only $150.00 plus your court costs. The fee for the certified copy is included in your court costs when we file the divorce for you. Typically, the Clerk of Court completes the request the day they receive it and goes out in the next business day's mail.
The Divorce Clinic make available a telephone message system that allows you to check on the progress of your divorce case and you case proceeds to final judgment.

Call 704-DIVORCE (704-348-6723) to start your divorce today.
McDowell County North Carolina is named for Joseph McDowell, a contributor to the battle of Kings Mountain. In 1748 his father, "Hunting" John McDowell received a land grant for property known today as "Pleasant Gardens" which included acreage originally located from Catawba County. During a hunting trip with his friend Henry Weidner, the two came upon a lush green valley with thousands of forest acres. Back then it was customary to settle a dispute with a friendly wrestling match. McDowell was the winner, established residence along the Catawba River of Pleasant Gardens and raised his family.